Wine-O-Saur Wooden Dinosaur Wine Rack Parasaur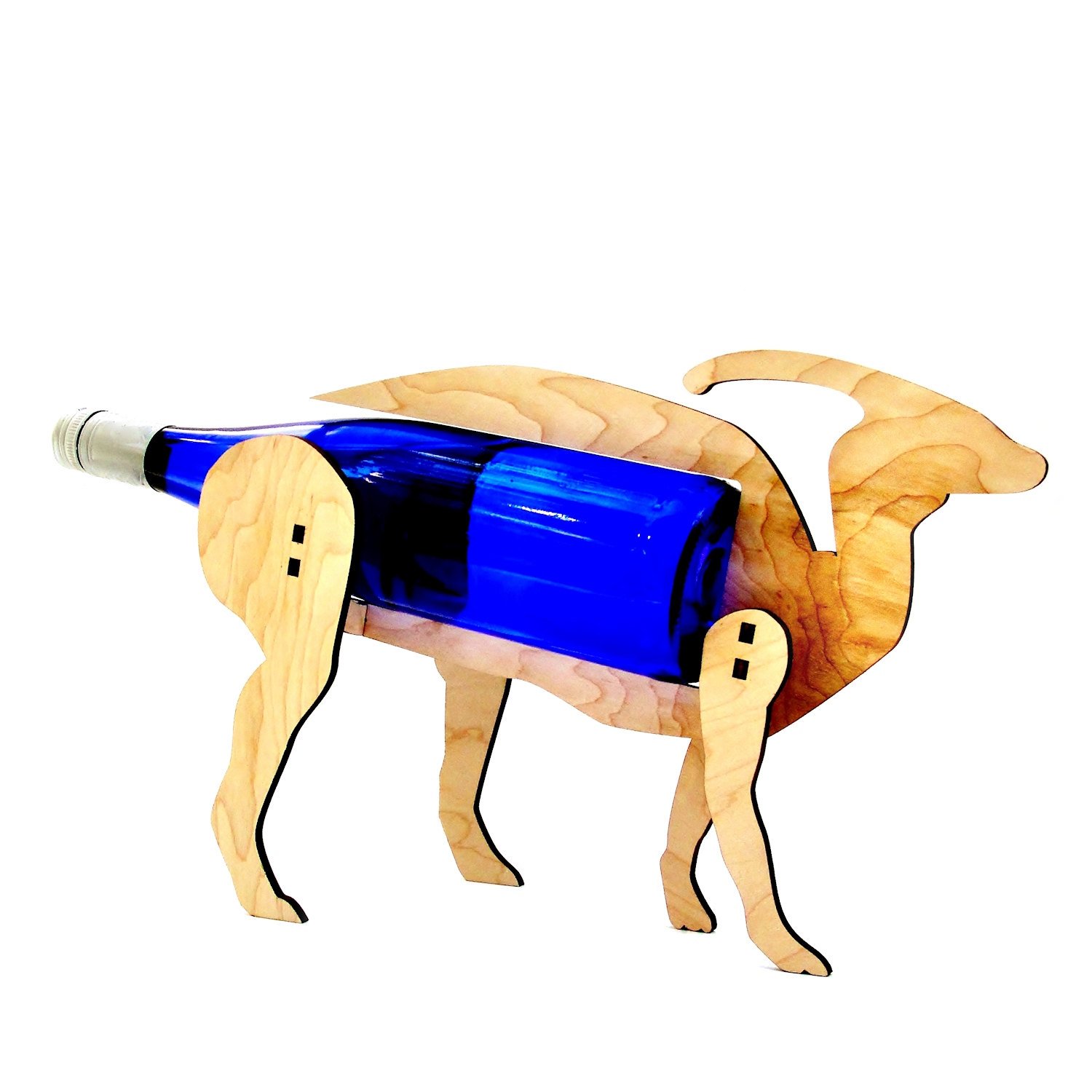 Wine-O-Saur Wooden Dinosaur Wine Rack Parasaur
Conventional wine racks are extinct. This creature of the (arbor) mist is perfect for a coffee table, kitchen counter, or anywhere you need a prehistoric wine guardian. Great decorative center piece, and always a conversation starter.

Each Wine-O is hand crafted and assembled from a durable Baltic birch plywood, which is sanded and finished with either a dark walnut stain or a mixture of beeswax and orange oil. An unfinished natural wood is also available for those looking to hand paint theirs.

The rack fits standard 750ml bottles (watch out for some bottles that taper or bulge near the top). The total size from the tip of the tail to the head of the bottle is about 16 to 18 inches.

All Wine-O-Saurs are made to order, so please allow 3 to 5 business days to ship.