Deku Shield Lamp - The Legend of Zelda - Wall mountable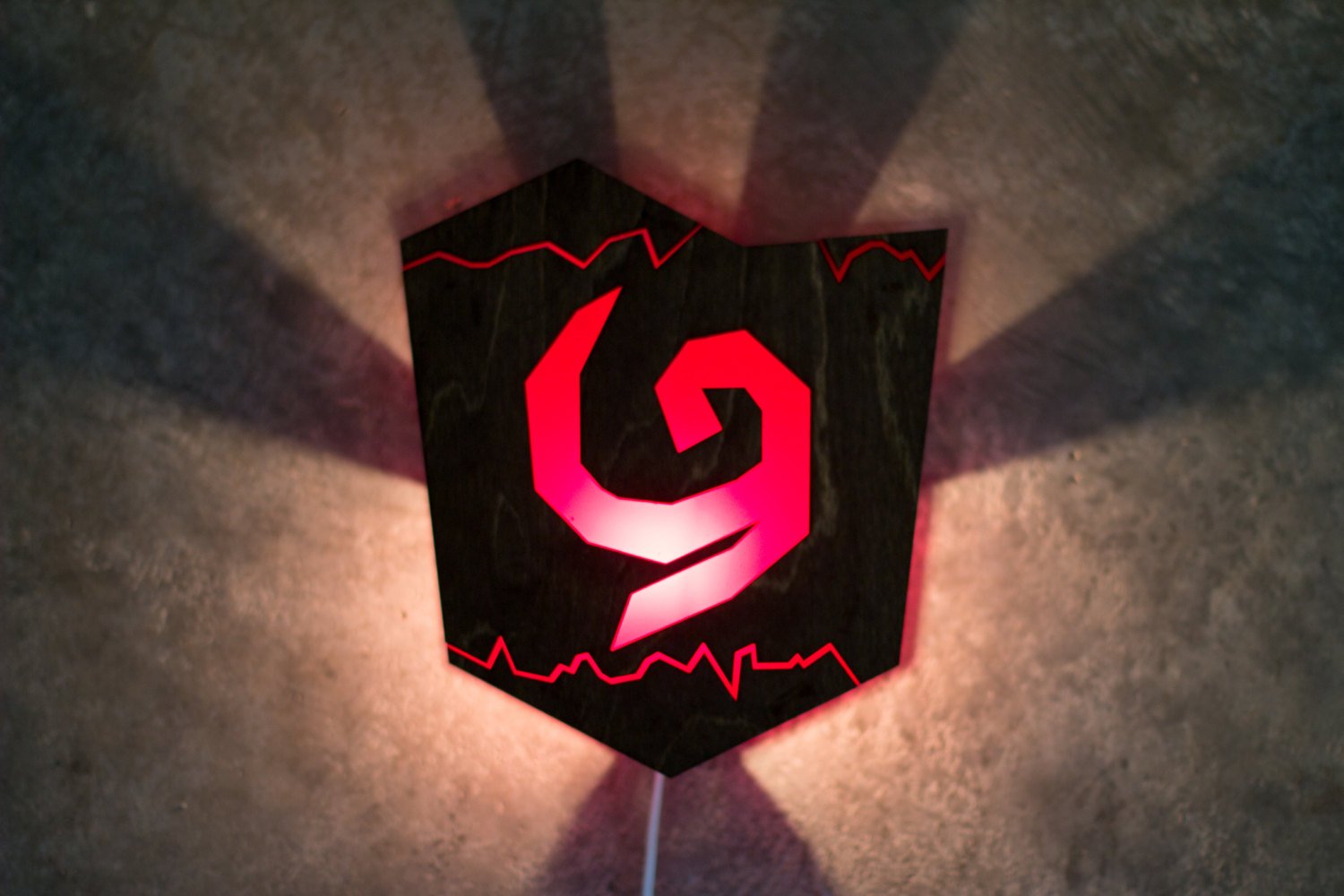 Deku Shield Lamp - The Legend of Zelda - Wall mountable
Handmade wooden and acrylic lamp featuring the famous Deku shield from the Legend of Zelda logo.

Built with a sturdy birch frame and facing, coupled with a vibrant red acrylic. Lamp measures roughly 10 inches across, making it a great show piece that casts soft light around the room.

Bulb included is a 40w incandescent bulb, candelabra base. Cord has a rotary style switch and measures 6-feet in length. On the back of the lamp there is a keyhole style hanging opening to allow for quick and easy mounting with any small nail. Each lamp will be assembled and shipped within 2 to 3 business days. We make them all to order with buckets of love and care.

Cord has a standard US 110v US plug. If ordering for use overseas, an adapter for the region will be necessary.

The Legend of Zelda and Deku shield are intellectual properties of Nintendo.